Following the success of Verve Management's first summit within the digital banking space, the 2nd Annual Future Banks Summit MENA 2023 taking place on March 7-8, in Dubai, UAE will highlight the magnitude of the role digitalization plays in reshaping the future of banking. The pandemic has forced digital acceleration at a massive scale, leading banks to look into institution-wide transformation, while reimagining the industry as a whole.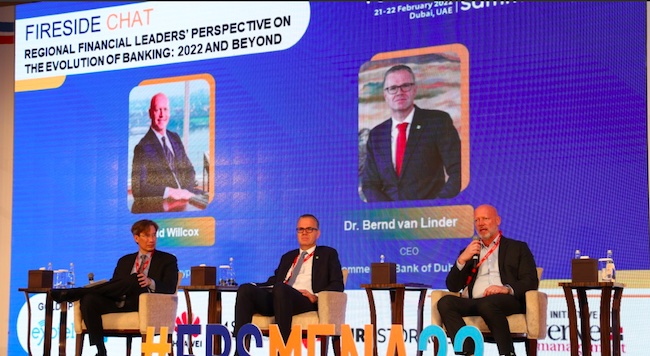 This initiative holds one clear motive – to allow pioneers within the industry to recognize this transformational shift in banking, and work collectively to paint a clearer picture of this landscape, in the long run. With an invigorating array of topics up for discussion, the summit will present an opportunity for like-minded professionals within the fintech and banking space in the region, to delve into thought- provoking discussions stemming from ideas surrounding automation excellence, the direction of future payments, cloud computing, and digital currency, to name a few.
Throughout the course of the two-day affair, delegates will experience a power-packed agenda consisting of presentations, scintillating panel discussions, and keynotes from globally and regionally renowned executives within the fintech sector.
At this year's 2nd Annual Future Banks Summit MENA, get ready to be in the presence of some of the MENA region's most renowned fintech pioneers:
– Aditya Baswan – Vice President – Agile Governance at Bank FAB
– Finali Fernando – Managing Director, Regional Head of Products, GPS, MENAT at HSBC
– Dimi Krylov – Head of BAAS at Banque Saudi Fransi
– Anand Sampath – Head of Global Payments & Receivables at GTB
– Issa Al-Hurimmees – Group Chief Retail Risk Officer at Al Rajhi Bank
With that being said, Verve Management is beyond excited to have every single one of its attendees in the presence of networking amongst the ranks of the brightest minds in the industry.
Witness some of the most renowned experts and thought leaders provide best practices and ideas to help expedite the digital transformation process, and explore MENA's financial landscape which will be driven by innovation and technological advancement.
Register now to get your exclusive all-access pass to the summit:
mena.futurebanksummit.com/register/
Verve Management
Isha (isha@verve-management.com)
Marketing Executive
Dubai, UAE