The way we buy and sell is changing. From an unpredictable economy to the AI revolution, there's no shortage of factors affecting the customer journey. And more than ever, the pressure is on businesses to adapt.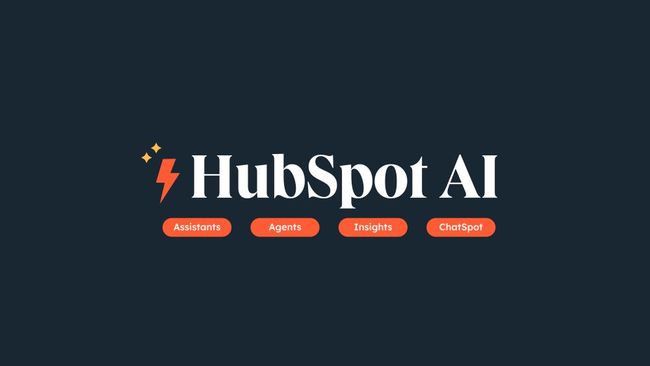 As the customer platform for scaling businesses, HubSpot provides the tools needed to connect with customers and grow, no matter the challenge. In 2023 alone, HubSpot has shipped over 200 updates for customer-facing teams across marketing, sales, and service. At this year's INBOUND, HubSpot's annual conference and product showcase, the company is launching some of the most exciting and impactful products to date.

"We are experiencing a transformative shift with generative AI. Customer expectations are changing, and businesses now have the opportunity to leverage AI to drive customer connection at scale." said Yamini Rangan, CEO of HubSpot.

"HubSpot has been thinking deeply about these changes and iterating quickly to help our customers thrive in the age of intelligence. We introduced many powerful new features and capabilities at INBOUND 2023, and I'm excited by our progress in becoming the #1 customer platform for scaling companies."

Introducing HubSpot AI: Platform-wide AI-powered capabilities that help SMEs grow better

At INBOUND 2023, HubSpot unveiled HubSpot AI, a new set of platform-wide AI-powered products and features to help customer-facing teams unlock productivity, harness data for improved performance, and create deeper connections with customers.

HubSpot AI is a robust portfolio of new and existing products and features available globally, including:
AI Assistants: Generative AI tools to supercharge marketing, sales, and service teams. AI Assistants will work across the entire HubSpot platform to help teams draft content, create images, generate blog ideas, build websites, and develop reports – instantly.
AI Agents: A set of AI-enhanced tools that help SMEs automate, respond to, and elevate their customer service across live chat and email. The first AI Agents will launch in early 2024.
AI Insights: Predictive AI features that unlock better analysis and recommendations, like AI-powered forecasting.
ChatSpot: Currently in public beta, ChatSpot combines the power of ChatGPT with dozens of unique data sources, like a HubSpot customer's Smart CRM, to give growing businesses access to powerful generative AI capabilities. Since launching in March 2023, ChatSpot has seen 80,000 total users with 20,000 prompts created.
"HubSpot's generative AI features have helped me unlock time and better focus on priority tasks," said Colleen McKenna, Demand Generation Manager at Frequence. "Even with my copywriting background, I use the tools to generate new ideas, simplify wording, and work through writer's block. I'm excited to adopt even more of HubSpot's AI-powered tools and free up time that we can spend connecting with Frequence's prospects and customers."

"It's our job at HubSpot to help growing businesses take advantage of new technology without any of the burden," said Andy Pitre, EVP of Product at HubSpot. "With HubSpot AI, we're taking the guesswork out of generative AI and giving all customer-facing teams across sales, marketing, and service the complete toolkit to help them accomplish even more."

Learn more about HubSpot AI and see a full list of new features here: http://hubspot.com/new

New Sales Hub features and expanded relationship with LinkedIn give sales teams an edge

In the past, selling was all about doing more: adding more reps, more activity, more technology. Today, budgets are shrinking, deals take longer to close, and prospects are harder to reach. The default "more is more" playbook no longer works, and reps are feeling the pressure. In fact, 71% of global sales leaders say their teams have to do more with less.*

Being asked to do more with less means productivity has taken a hit. Instead of focusing on connection – which 88% of sales leaders say is the most important part of their jobs – teams are bogged down by administrative tasks. That's a problem considering companies who focus on connection actually grow 5x more than average.** Sales teams that aren't focused on customer connection are leaving growth on the table.

Sales teams need a better way to connect, grow, and win – now and into the future. That's why HubSpot has reimagined its Sales Hub with new capabilities, including:
Prospecting workspace: A dedicated workspace for sales reps that consolidates prospecting activities into a unified experience, helping them organise their day, stay focused, and identify urgent tasks. By streamlining activities, the prospecting workspace (currently in public beta) will help reps increase efficiency and focus on customer connection.
Advanced lead management and reporting: Now prospecting reps can better organise, track, and prioritise leads – enabling richer data and unmatched visibility for both sales and marketing teams. With improved clarity, sales leaders and their marketing counterparts can unlock new insights into lead pipeline efficiency and prospecting effectiveness.
Lead reports, including lead source reports and contact rate reports (currently in public beta), give marketers insight into the impact of their leads and give sales leaders visibility into how their reps are engaging with high-value leads.
Prospecting activities reports give sales leaders a holistic view of rep outreach effectiveness, including conversion rates and activity metrics.
Intelligent deal management and forecasting: New AI-powered features enable sales teams to better prioritise efforts and predict outcomes.
AI Forecasting (currently in private beta) uses HubSpot's predictive AI and historical sales to project future sales. Early testing showed that AI Forecasting helped some teams improve accuracy by up to 95%.
Deal insights help reps prioritise their deals with ease by providing contextual insights into the health of their pipeline and sales process.
Deal tags programmatically categorise deals through coloured labels and quick presets, enabling reps to focus on the right deals.
Seamless scheduling and handoffs: With Sales Hub, no matter where an opportunity originates, the prospect will experience a smooth handoff to the right rep.
Reps can book meetings on behalf of others, enabling streamlined handoffs between sales development and sales.
Lead form routing (currently in public beta) ensures website leads are qualified and routed to the right reps, quickly and automatically.
Expansion of HubSpot's relationship with LinkedIn across marketing & sales: Enabling sellers to be smarter and more efficient in how they prospect, build relationships, and close deals by syncing HubSpot's Smart CRM with LinkedIn Sales Navigator, with a private beta starting later this month. HubSpot Sales Hub and LinkedIn are bringing two critical data sources for sales teams closer together.
"For fast-growing companies like ours, it's important to have visibility into how deals are moving ahead and gauge where you'll be by the end of the quarter or end of year," said Kashish Gupta, Head of Sales and Customer Success at Volopay. "Sales Hub provides a hundred percent of everything I need from an analysis perspective. It gives me direct, actionable insights into how different channels are performing, how specific accounts are performing, and how many accounts have moved to dormant. All of these things are directly correlated to revenue, so this visibility is important."

"With buyer behaviour evolving so rapidly, the old playbook of adding headcount, creating more activities, and implementing point solutions to drive sales no longer delivers," said Dan Bognar, VP & Managing Director, JAPAC at HubSpot. "Sales Hub has been completely reimagined to enhance sales team productivity and foster stronger connections with both prospects and customers. From lead prospecting and reporting to deal management and forecasting, Sales Hub is the solution that sales teams need to drive growth today and in the future.

Learn more about Sales Hub in a video here (https://www.youtube.com/watch?v=7XmJkELlXL0), and see a full list of the new features here (https://community.hubspot.com/t5/Releases-and-Updates/Your-End-All-Guide-to-the-New-Sales-Hub/ba-p/838193).

In addition to the launch of HubSpot AI and new Sales Hub features at INBOUND 2023, HubSpot also shared the following releases:
Mobile messaging: HubSpot's SMS feature offers marketers an easy, instant, and personalised way to communicate with customers, allowing them to build stronger relationships and improve campaign effectiveness – all from a single platform. Mobile messaging is available to customers with U.S.-based SMS numbers for messaging into the U.S. and Canada, and globally with HubSpot's WhatsApp integration. (https://www.hubspot.com/products/whatsapp-integration)
New Smart CRM customisations: Customers can now model, configure, and extend data with greater flexibility using HubSpot's Smart CRM, easily adapting HubSpot to better match their unique needs and processes. (https://www.hubspot.com/products/crm/customization)
Learn more about the products released at INBOUND 2023 here: http://hubspot.com/new

Press contact for further information, assets and interview requests:
Althea Del Rosario
E: altheadelrosario@slingstone.com
P: +65 8813 1169

Yanchang Tan
E: yanchangtan@slingstone.com
P: +65 9474 5338

About HubSpot
HubSpot (NYSE: HUBS) is the customer platform that helps your business grow better. HubSpot delivers seamless connection for customer-facing teams with a unified platform that includes AI-powered engagement hubs, a Smart CRM, and a connected ecosystem that extends the customer platform with over 1,500 app marketplace integrations, a community network, and educational content from HubSpot Academy. Today, over 184,000 customers, like DoorDash, Reddit, Eventbrite, and Tumblr, across more than 120 countries use HubSpot to attract, engage, and delight customers. Learn more at www.hubspot.com.
*Sales Leader Market Research, HubSpot, March/May 2023
**Why Connection Matters, Customer Research, HubSpot, January – May 2023