The most accurate GPS tracking for runners and an AI coach in the smartwatch
Zepp Health Corporation (Zepp), a leading specialist in smart wearables and health technology, has officially launched its latest smartwatch, Amazfit Cheetah, in Malaysia. The Amazfit Cheetah series is specifically designed for runners, developed with industry-leading GPS technology that delivers unprecedented positioning accuracy.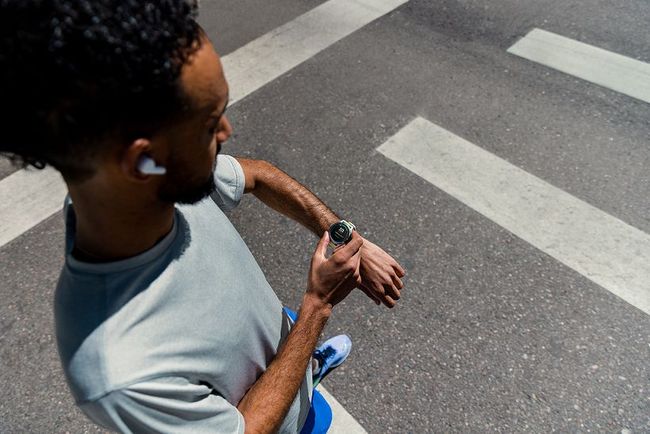 Mr. Wu Jin, General Manager, APAC of Amazfit Malaysia said, "We are taking a new direction with Amazfit Cheetah series and diverging from our multi-sport focus. We heard the global voices of users and their love for running for health and fitness benefits, or the thrill of competition. Amazfit Cheetah series comes with runner specific features like the Max Track(TM) GPS boasting a proprietary dual-band circularly polarized GPS antenna providing 99.5% accuracy, AI-powered Zepp Coach(TM) for personalized training based on the user's performance and condition, and a 1,000 nits HD AMOLED display visible in the brightest sunlight. Users can choose to generate targeted running plans aimed at race types, just like a coach tailors the workout regimen."
An Amazfit advocate, En. Alrulmi Mokhtar, Head of Operations at a local corporation started recreational running as a way to lose weight and overcoming various heart-related illnesses and cardiovascular issues.
Alrulmi said, "As a running enthusiast, the Amazfit Cheetah is perfectly suitable for my lifestyle and running activities. It also comes with the latest innovative features which allow me to record my activities and monitor my health, allowing me to be more at ease with my lifestyle."
He added, "I find the design very attractive. The watch is lightweight at 32 grams, comes with long battery life and it is a worthwhile investment."
An Amazfit supporter En. Mohd Shahridzal, a product information master in a renowned beauty company, said, "I'm extremely impressed with Amazfit Cheetah! I'm a very active person. I hit the gym three times a week, cycle once or twice a week and run up to three times a week. This smartwatch comes with a lot of features that make it a great choice for those looking for a stylish and functional watch. The design is sleek and modern."
"Its 40mm display screen size with HD AMOLED screen is the perfect match as my daily health partner, most importantly, it comes with a strong processor with no lag time. I'm also pleasantly surprised by the GPS accuracy of the watch."
Avid runner and fitness enthusiast who is an Information Technology Professional, Mr. Michael Morales, used the Amazfit Cheetah Pro for a few weeks during his workouts which included trail running, Spartan training and strength training. He said, "The Amazfit Cheetah Pro is on par with the other high-end sport watches in the market. Amazfit Cheetah Pro's titanium alloy bezel and Corning GG3 tempered glass makes it durable in a high-end looking package."
"The watch was surprisingly lightweight and comfortable at 34 grams, I especially liked the breathable nylon strap making it a very comfortable fit no matter what activity I was doing. Also, the crown and button are easy to use when the touchscreen is not convenient."
Morales verified the accuracy of the GPS tracking and monitoring even when surrounded by tall buildings and trees when running in Malaysia's cityscapes or surrounding trails, which kept him on his planned route, on time and in good health through all the monitoring features.
The Amazfit Cheetah series is streamlined and lightweight, designed with runners in mind. It comes in two lines, the Amazfit Cheetah (Round) features a durable yet lightweight fibre-reinforced polymer bezel or the Amazfit Cheetah Pro with the premium titanium alloy bezel for those who need the extra durability and a touch of class. Amazfit Cheetah (Square) is expected soon. This smartwatch is still an Amazfit with seriously long battery life up to 14 days typical usage, offline maps, 100+ watch faces, 5 ATM water-resistance, 150+ sport modes of which outdoor running, treadmill, triathlon, HIIT and more are dedicated, interfaces to health and fitness apps, and even more through the Zepp OS 2.0 ecosystem of downloadable apps to the watch.
The Amazfit Cheetah comes in the colours, Speedster Grey liquid silicone strap, and is exclusively available on Shopee from 5-7 July for RM999 and made available in all platforms from 7th July onwards including Lazada. On first come, first serve basis, customers will walk away with one Xiaomi 10000mAh Power Bank as gift with purchase from 5-7 July.
Amazfit Cheetah Pro is not open for sale yet, kindly stay tune on Amazfit Cheetah Pro's availability on Amazfit Official Platform.
Availability
All featured Amazfit products are available for purchase at Amazfit's e-commerce partner platform https://bit.ly/Amazfit-Shopee-Cheetah and https://bit.ly/Amazfit-Lazada-Cheetah.
Hi-Res Images
Please download hi-res product and lifestyle images from this LINK. https://drive.google.com/drive/folders/1nbUTUGAjFF8tT17Yx0xy8MYU0xR7018T?usp=sharing